KPIs or key performance indicators is an acronym frequently used in most businesses. HR and sales departments are two teams highly focused on these indicators.
For any company, it's easy to obsess over numbers. It's all a numbers game as most experts say. While that is true, KPIs are what helps us determine the value of a company's stats.
Any company that wants to improve the way they do business must closely pay attention to their performance. They provide insights as to how each individual is contributing to the overall success, and what more can be done to obtain specified goals.
When does a statistic become a performance indicator?
Most often, teams are not aware of which KPIs they should track. It varies from company to company; what works for others may not work for you.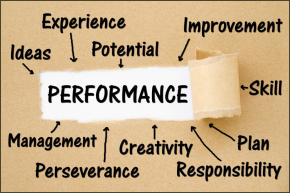 Before enlisting KPIs for your department, understand what KPIs actually mean. Any indicator must fulfill the criteria below:
It should be the keyto your success. Taking example from sales, number of contacts per week is an effective KPI.
It must be relevant to performance. It means it should be measurable, quantifiable and easily affected by your team members. Again taking example from sales, a benchmark that informs about the increase of final deal value upon achieving 5 executive level contacts by a sales maker.
It should indicateinformation about future/expected results. Number of calls and amount of time spent on each high value contact may be used to set specific expectations to be measured.
KPIs must offer visibility into current business activity that may impact future productivity. Tracking KPIs should allow you to identify lags and prepare your team members accordingly. A website known as the final step announced that they will be helping businesses identify some key metrics and KPIs that they can use to benchmark and analyse the performance of any IT strategy over time. Why not visit their site for more information!
Lagging and Leading indicators
Metrics can be lagging or leading.
Lagging indicators are results and outputs measured 'after the fact'. Most teams focus on these indicators as the numbers are going into reports to executives.
These include sales, gross margin dollar and percent growth, share of wallet, new customers, product mix, etc.
Leading indicators are the actions taken or activities performed during the process. These are measureable as opportunities produced.
Activities like number of calls per week, number of calls turning into opportunities, opportunities turning into wins, etc. are all included.
KPIs are important because they:
Help make better, informed decisions
Improve communications and help set expectations
Lead to better execution
Ensure consistent performance of each team member
Help identify and qualify performance of individuals
Once your team members understand the focus of their activities, they're likely to perform better. Specifying goals and expectation scan further help achieve growth objectives.
Keep track of these indicators using our sales and KPI management templates. This Excel based KPI dashboard is affordable and ready-to-use, saving you time and resources.