The HR Metrics Dashboard Template is an Excel spreadsheet for monitoring the most common key performance indicators for human resources. This dashboard template gives you and your team with a broad sense of your company's workforce and allows you to quickly analyze your HR needs and successes.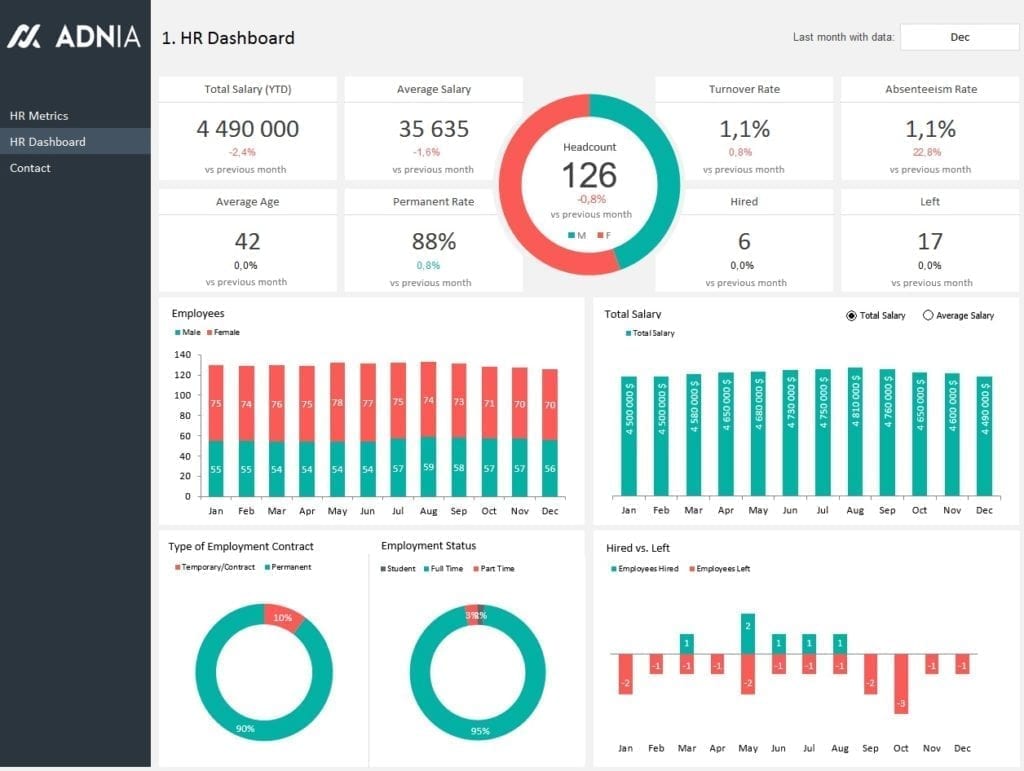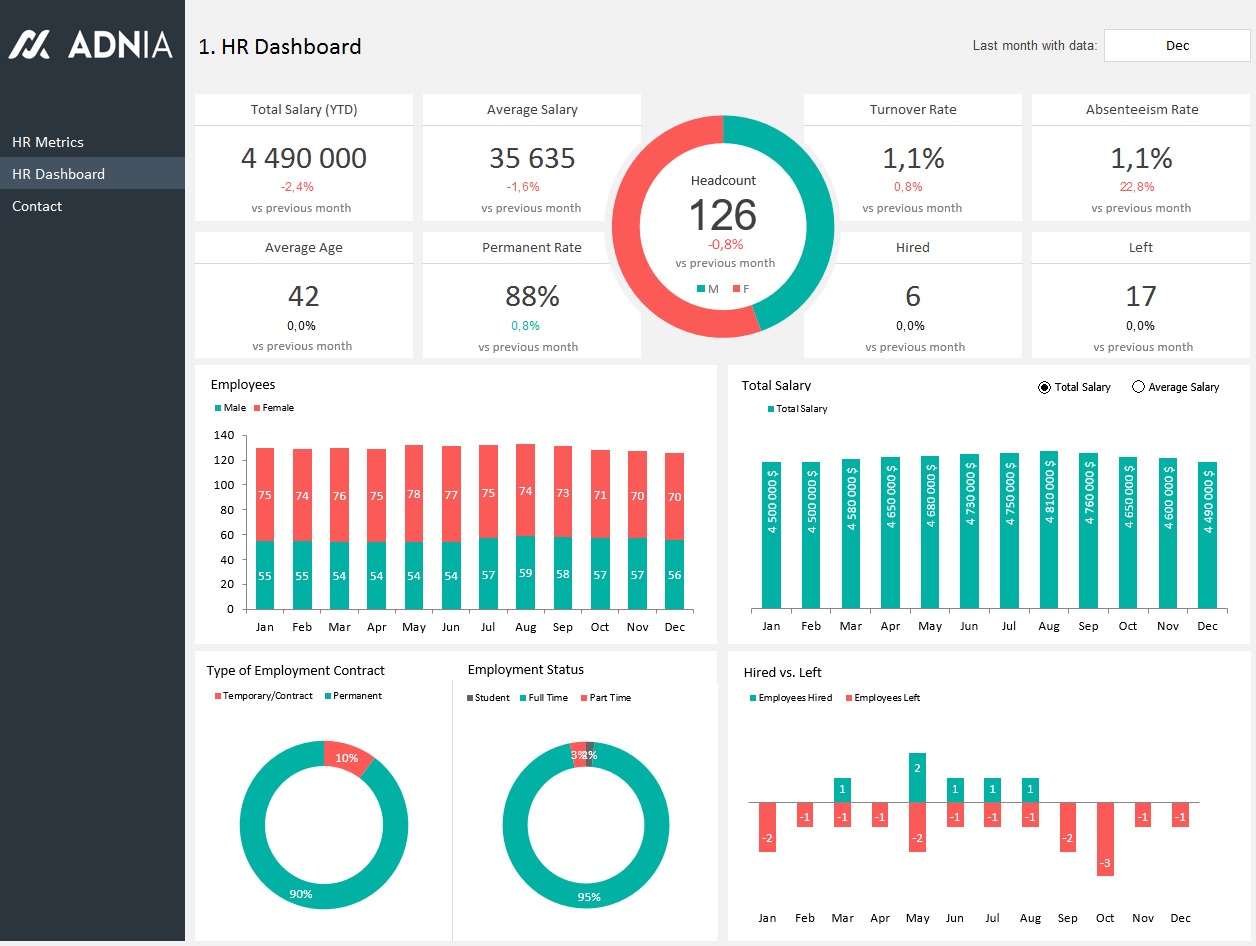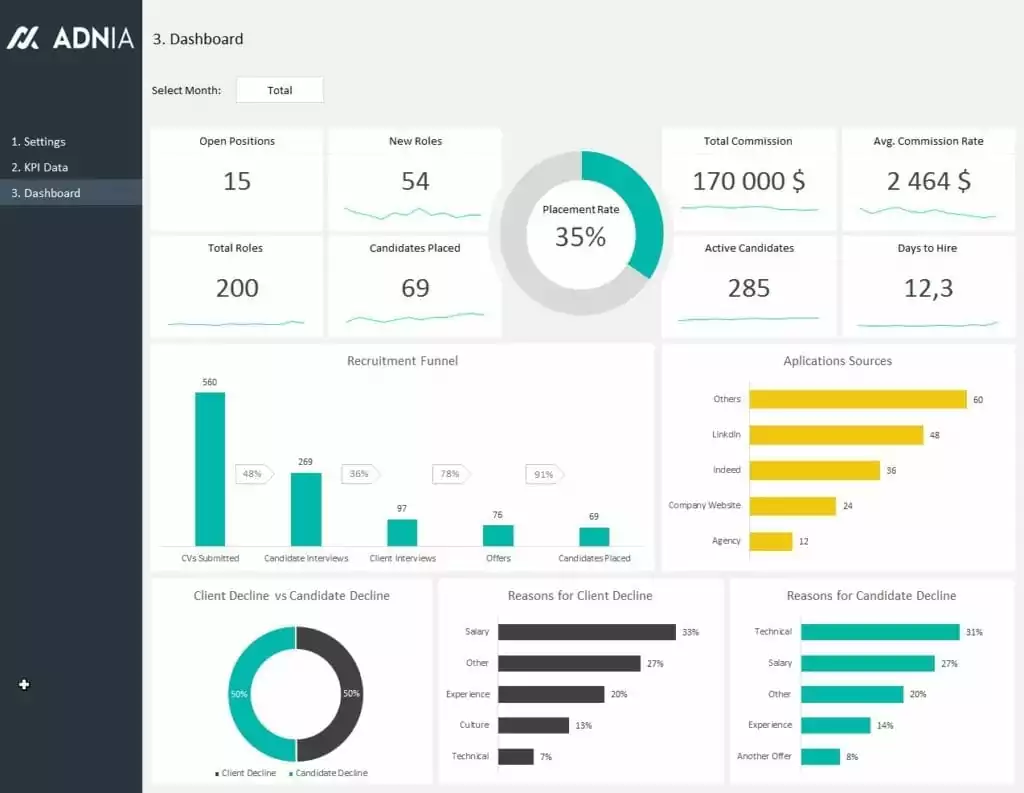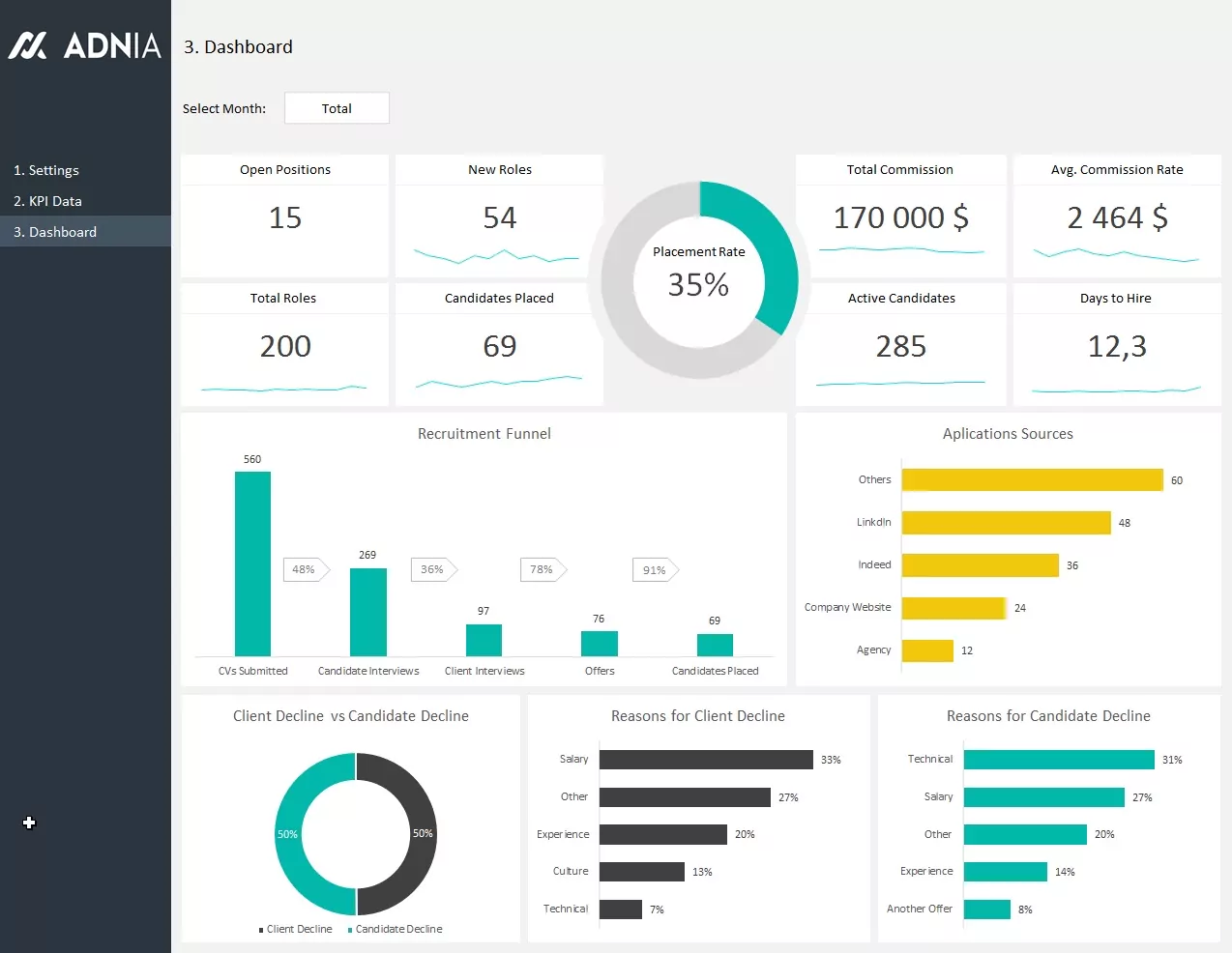 The HR Recruitment Dashboard Template was created for tracking the 12 most important KPIs in HR recruitment. This robust Excel template lets you evaluate your recruitment process and spot trends. The familiar Excel spreadsheet format is accessible and standardizes data entry to reduce calculation errors.
Optimize your HR budget with this professional and easy-to-use Excel spreadsheet template. The HR Budget Expenses Template provides a complete and uncomplicated picture of your overall HR budget and expenses. Enter your expenses monthly by supplier and view your budget by category and subcategory. Then, compare with your allocated budget. Stay on track!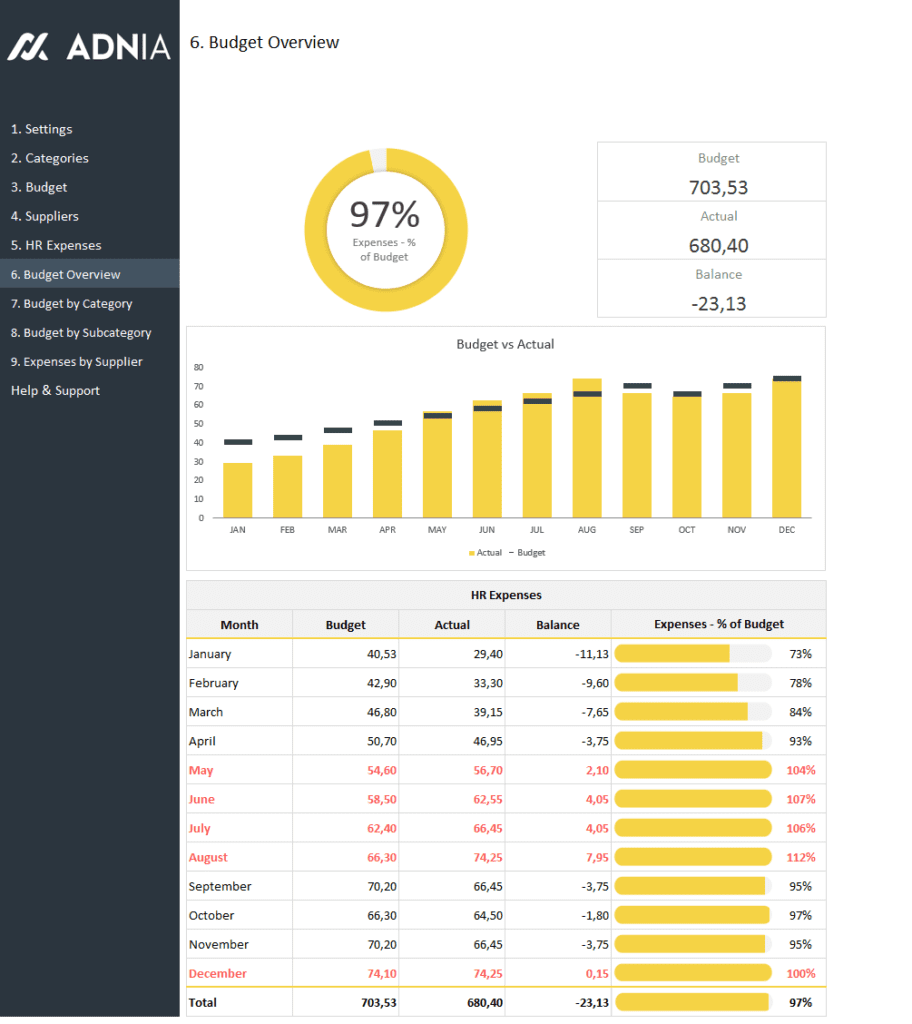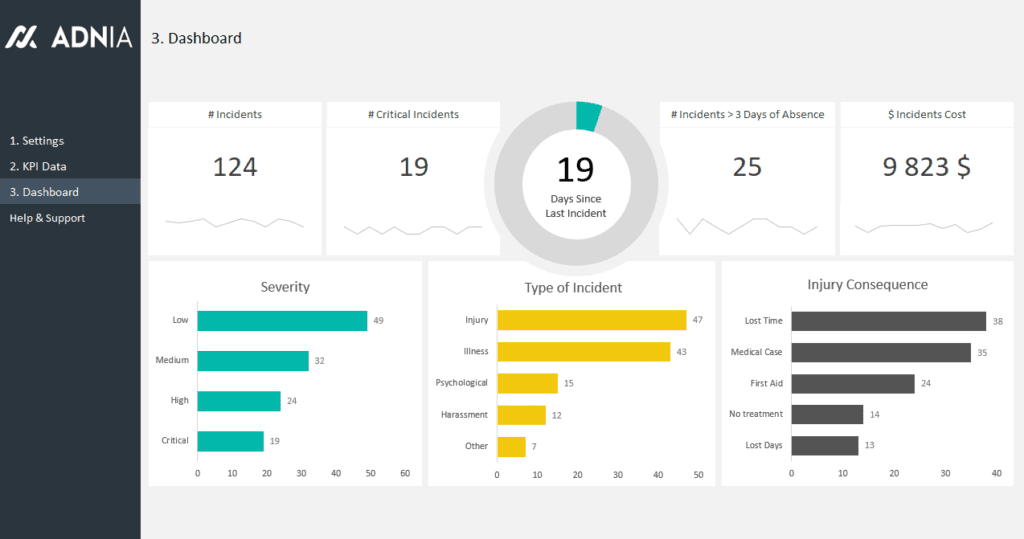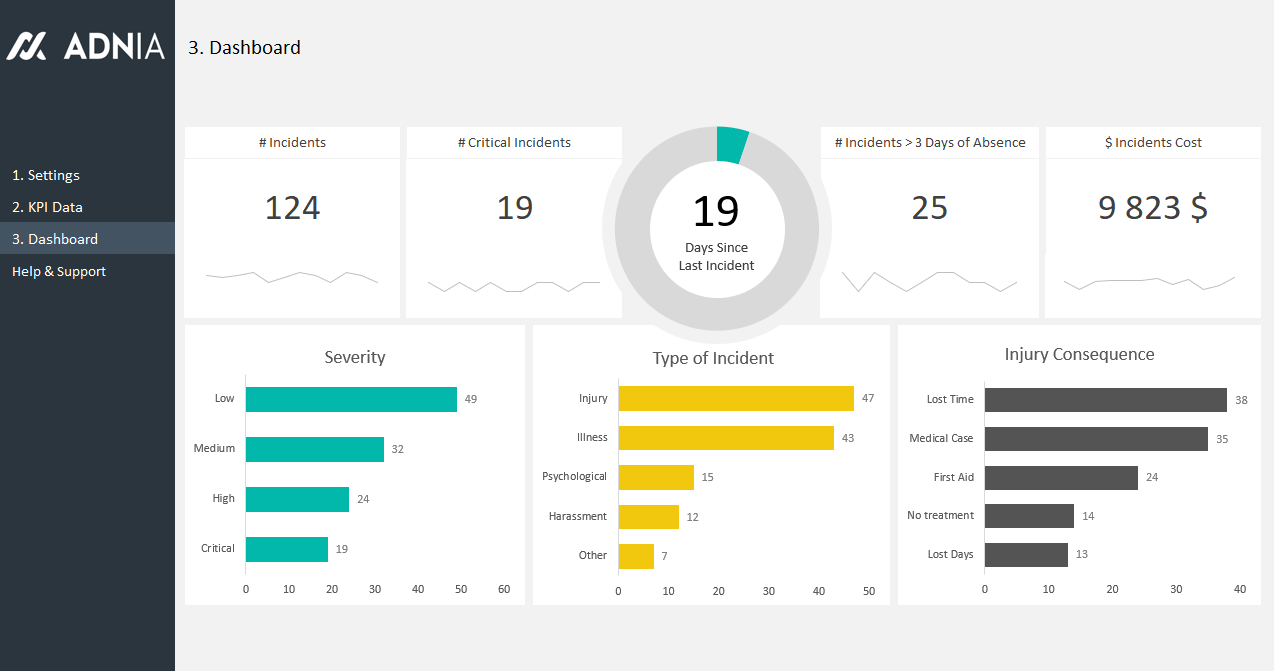 The Health and Safety Dashboard (which doubles as an Incident Dashboard) is an Excel spreadsheet template designed to make incident reporting more efficient. Confidential incident information is maintained in one place and is easily updated.
Built for Excel 2010 or later
Licensed for Private Use Only (not for distribution or resale)
The template may NOT be sold, distributed, published to an online gallery, hosted on a website, or placed on any server in a way that makes it available to the general public.