Save time, improve your business processes, and impress
your audience using our premium Excel templates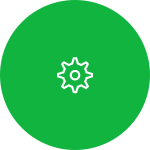 Easy-to-Use
Just enter your data & the template takes care of the details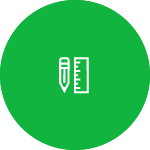 Beautiful Design
Wow your audience with professional quality visuals that can be easily added to presentations & reports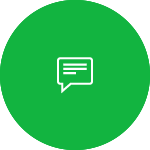 Increased Business Impact
Professional templates help you get more insight from your data & accelerate business decisions
Start using one of our Excel templates today, and experience the impact!
These are just some of the benefits: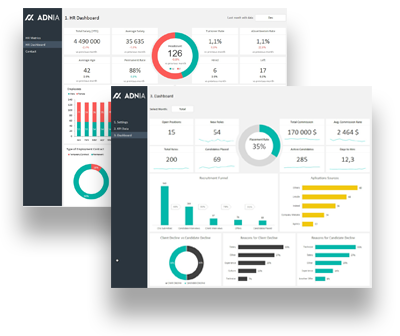 Wow Your Audience
& Impress Stakeholders
Professionally designed, top quality, visually appealing templates
Add visual impact to presentations and reports to impress your audience
Leverage the experience of our team of professional designers and Excel experts
Save Time & Reduce Errors
Let us take care of your spreadsheets, so you can focus on running your business
Easily customize the Excel templates yourself, or have Adnia do it for you
Ensure your formulae, charts and other Excel components are accurate and error-free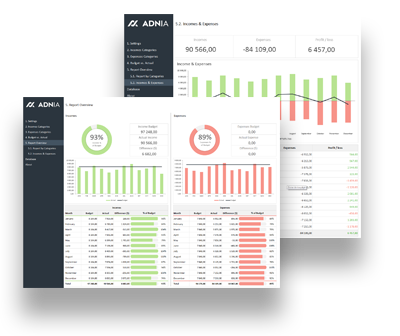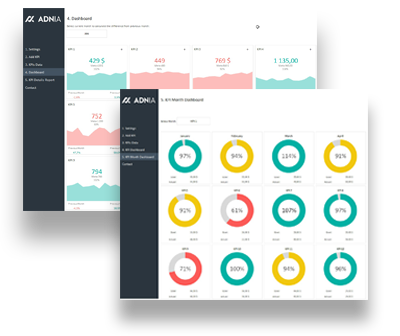 Improve the Business Impact of Reports & Presentations
Easily incorporate charts and dashboards
Templates help you maximize the insight from your data
Professional charts and dashboards drive faster business decisions
Enhance your proposals, sales pitches, and more
Easy to Use, with Immediate Business Results
Spreadsheets ready for printing without Adnia logo
No monthly fees
Immediate download
Help and support after your purchase
Secure payment with PayPal (no PayPal account needed)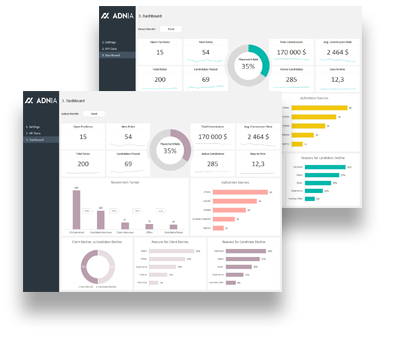 Best Selling Spreadsheet Templates

You're in good company!
Here are some customers enjoying our templates.