Businesses want to improve employee efficiency, but how many are willing to go the extra mile?
Hiring and training policies help. The way you manage your staff conveys your commitment to improving productivity.
Most non-management employees don't perform at their full capacity. Sometimes, it's the lack of motivation.
What can you do to improve these aspects and ultimately achieve higher productivity?
Start with the basics
Make it necessary for every employee to complete their work hours. Most companies have the necessary software in place to track time. But, if you're a startup or a small business, you'll need less costly solutions.
Use our timesheet management template to keep track of the time-ins and time-outs. This way, you'll be able to track if all your employees are working the required hours. Notify staff members who aren't completing their shift. As well as our timesheet template, other businesses may decide to use a simple timesheet app by Deputy instead. It is important that you use the right software for you and your business as it is crucial that you are aware of employee hours as well as their payroll. It is also important to have the right software, for example, if you work in construction or in fieldwork, that could help you manage the safety of your employees and ensure they are working in a safe environment. If you are interested in finding out more about such software, you can read more about tool box topics to learn more.
Offer monetary incentives
[responsive]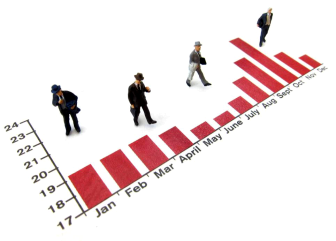 [/responsive]Some of your employees may want to take up more work to get financial incentives. You can offer these benefits to employees of every department, working at different levels.
Pay for working overtime, and on weekends and holidays. Use our timesheet to track all work days. You can easily record the hours worked by each employee and pay accordingly.
Provide constructive feedback
If you see an employee making a mistake, let them know. Today, employees favor companies who help them learn and grow.
Feedback is important; offer regular feedback and help your staff improve. Your business will directly benefit from it.
It's not necessary that your feedback always remain positive. But it should be communicated in a manner that is constructive and helpful.
Provide sufficient support
Build a good relationship with your employees. Their loyalty will keep your business on track for growth. You can help build loyalty by investing in things like mentoring programs like the ones found at togetherplatform.com/use-cases/high-potentials.
You can offer support in several ways: provide flexible working hours for better work life balance, create a friendly work environment or acquire updated equipment/software/other tools.
Manage the tasks effectively
Your daily, weekly and monthly targets must be set. With these targets set, employees will know what they're expected to be doing at all times. To help them reach these targets quickly, it might be worth looking into an OKR tracking software, like the one from Profit.co for example. This software could help them to reach their goals more effectively. This will help you get more out of your employees.
Better yet, share your projects, deadlines and goals with them. It will motivate them to get more done every day.
Utilize our task management template to organize various projects. You can also update current status as well as priority of each task. Print it out for meetings and updating employees.
We also provide a list of other ready-to-use templates. These include KPI management template and SaaS metrics dashboard. Find the one(s) that fits your business best and become more efficient today!