Data and analytics are becoming increasingly important in HR decision making. 2017 marks the year when some of the HR metrics will become benchmark for the hiring and other decisions.
Recruitment, retention, absence, attendance and rewards are the usual focus areas. However, ratio of employees to HR staff has reached the top metrics.
This indicates that the HR landscape is changing. Companies and businesses need to competitively manage their human resource structures to gain an edge in the market.
Track the right metrics by using our professionally designed HR metrics dashboard template. Here are seven metrics that you should definitely note this year!
Employee to HR staff ratio
On average, the ratio is doing well. Since the last recession in 2007, the number of employees per HR staff has reduced significantly. This continues to offer an insight about how restructuring and redundancy of processes can help impact an organization.
Voluntary turnover
Last few years have shown a steady increase in voluntary resignations. This suggests a buoyant labor market where more and more people are moving to newer prospects. It also indicates that employee retention may become a problem in the near future.
Absenteeism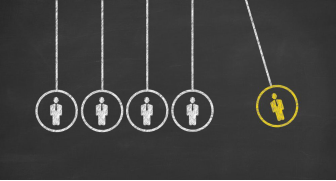 Absence from work has stabilized since the last decade. People are taking less number of leaves for sickness or other reasons, and little fluctuation has been observed in the data.
Employee deaths
As a higher percentage of the population gets older, more employee deaths is an unfortunate reality businesses are having to face. Taking measures to ensure the businesses moral doesn't dip (should this happen) is important. It's also important that you look into insuring your most important workers as it will protect your businesses finances. Click here for more information.
Annual leaves
Technically, it counts as absenteeism. More and more employees are using their annual leaves for vacations and yearly breaks. This shouldn't be treated as a burden since it can have positive impact on employee's productivity.
Absence cost
The cost of absence will determine the disadvantage suffered by your company due to expected or unexpected absence. However, the two should be treated as separate categories to learn more about an employee's overall performance.
Expected value/ pay award
The pay awards are increasing, however, the difference isn't significant. Of course, it varies between companies, job types and employee performances. A secure payroll system would be utilized for paying out these rewards plus normal employee pay, to keep it all in order and under 'one roof'.
It highly relies on the pay category and individual achievement as these can indicate the value an employee brings to a company. If you want to learn more about how to better manage said employees, consider learning more from Salesforce. They have a range of business management expertise.
Graduate starting salary
Starting salaries have fluctuated between various sectors and regions. On a year to year basis, the salaries have seen little difference at organizational levels. A significant difference can be observed in some companies working in highly profitable sectors.
While these metrics should highly impact your decisions this year, you will find that a number of other indicators are also necessary. Keep track of all the important HR metrics with our expertly designed Excel based KPI dashboard.
Find out more information about the template and purchase our affordable tracking solution today!