Displays your KPIs using a familiar "stoplight" style with red, yellow and green icons. You set the target rules for icon colors and enter your data- This template with do the rest!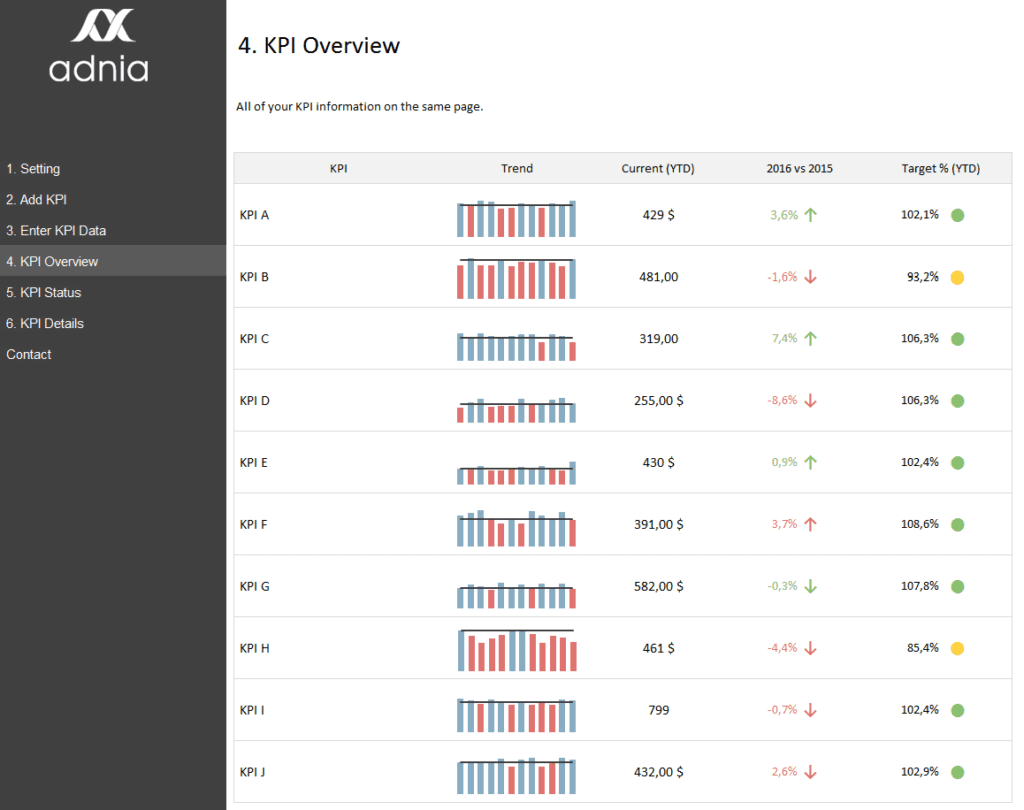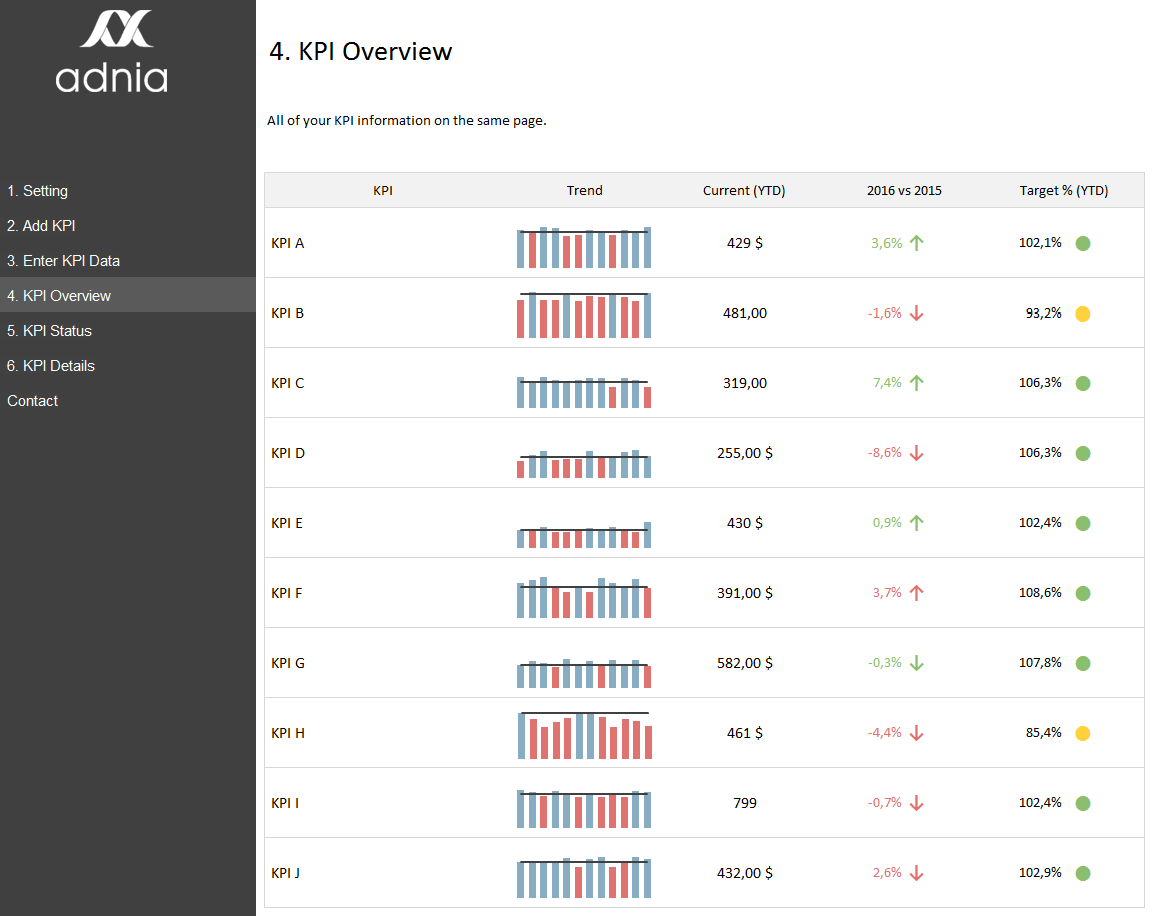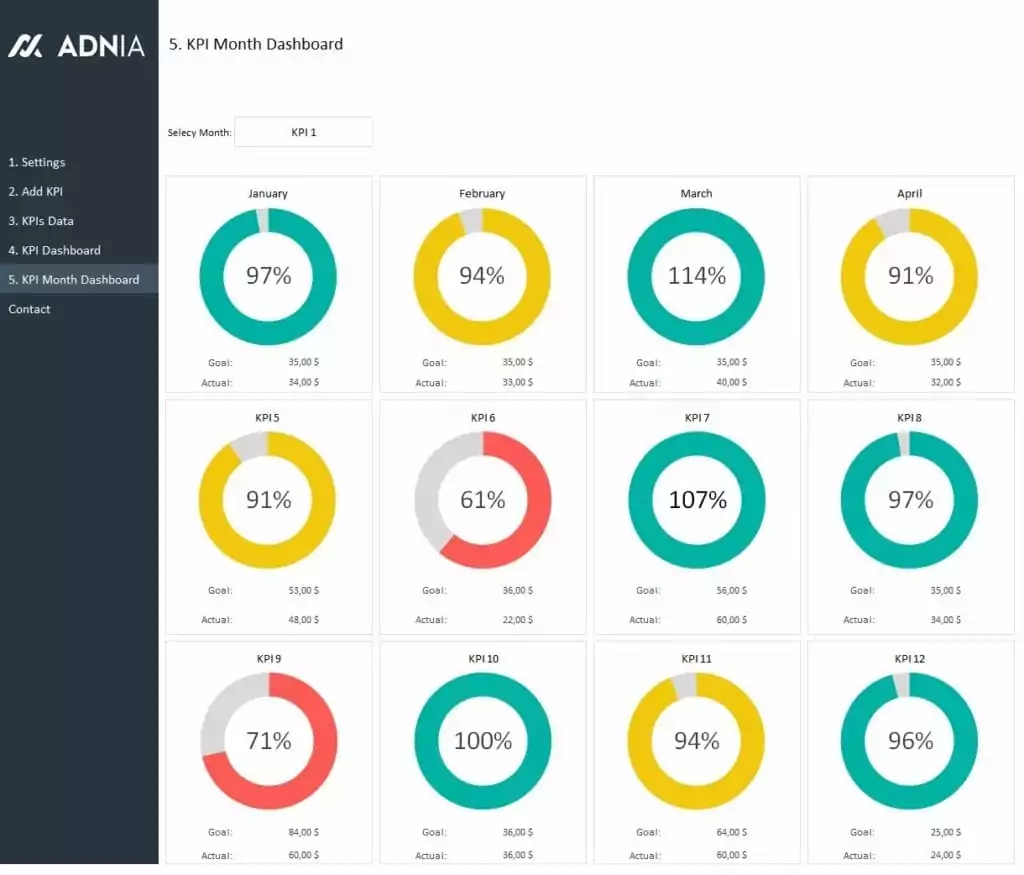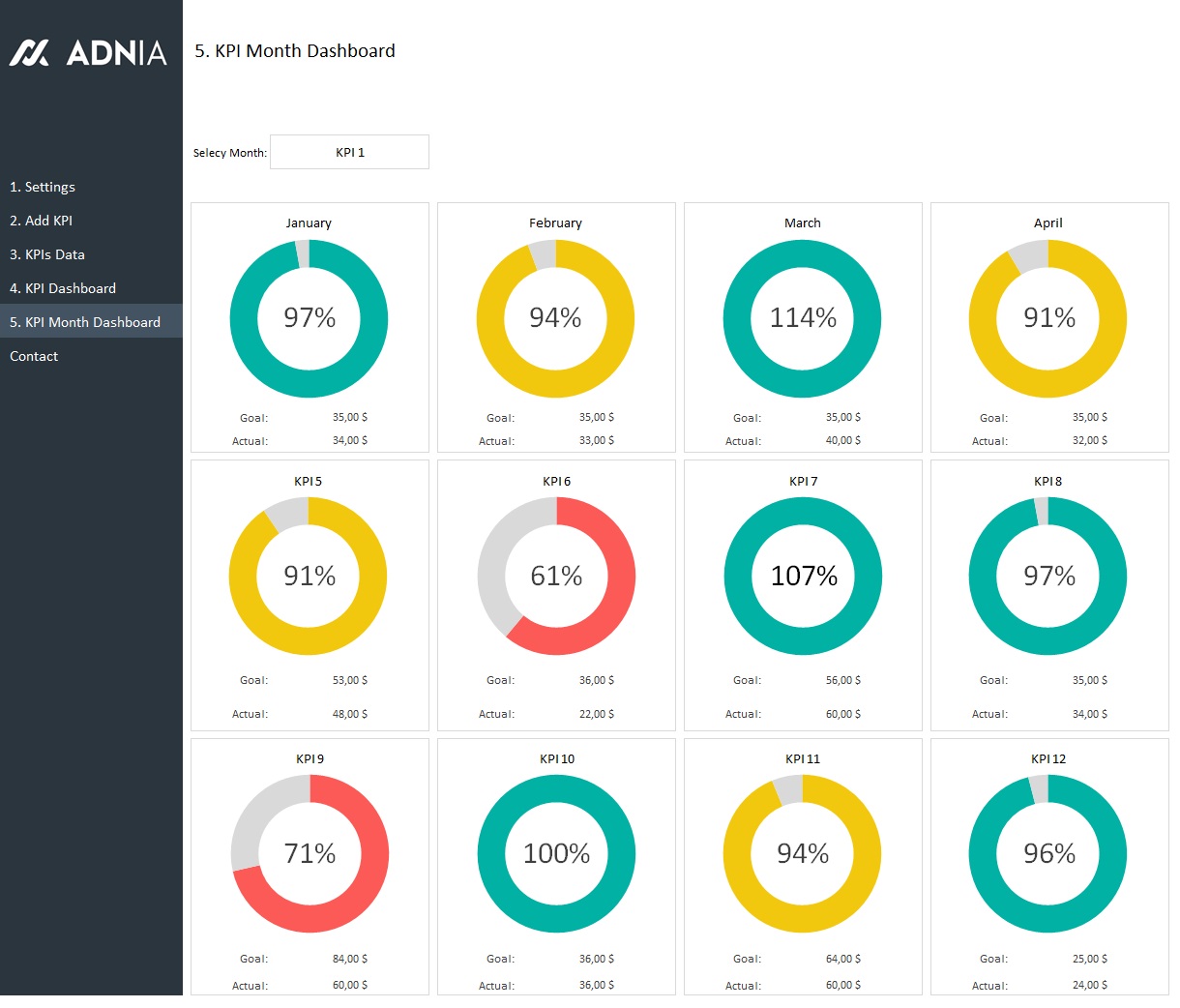 This KPIs in this template are displayed in a modern circular style with large center numbers. Immediately see areas of success. Your staff will appreciate how easy it is to understand this information.
A more traditional way of visualizing data with tables and graphs. Use this template for clear communication in reports and presentations.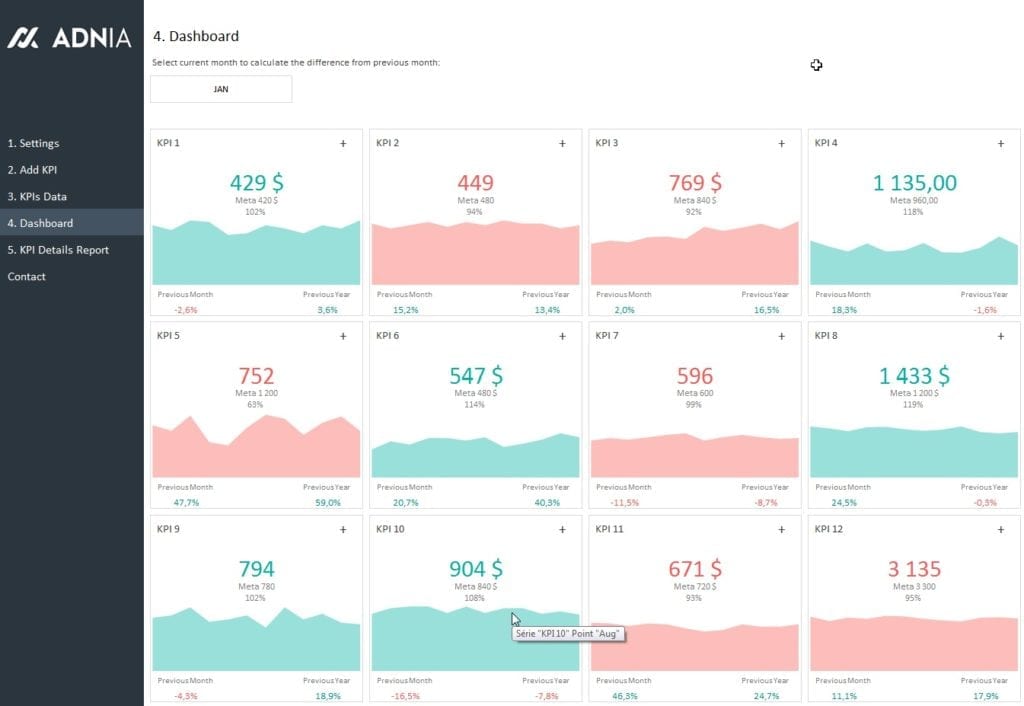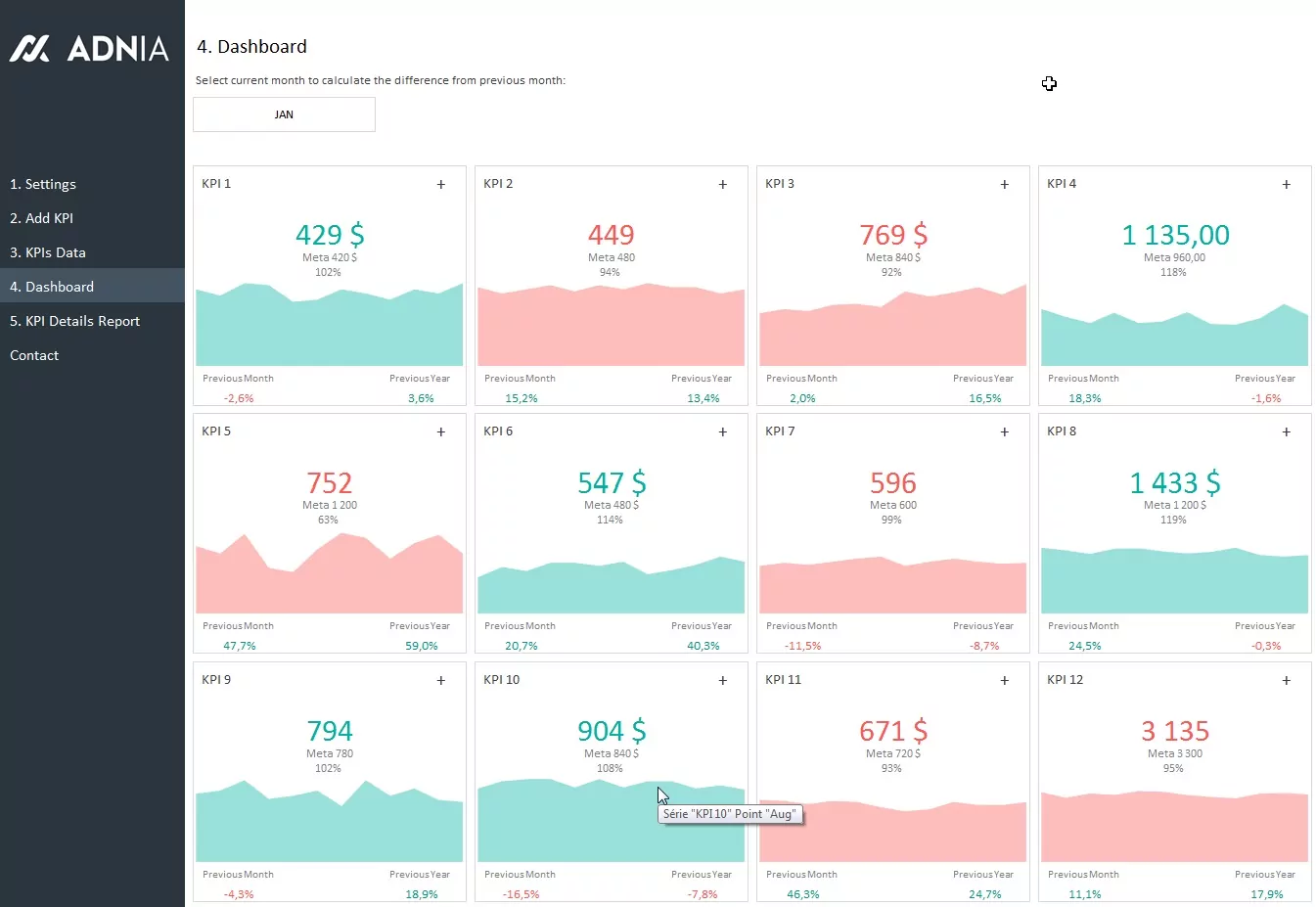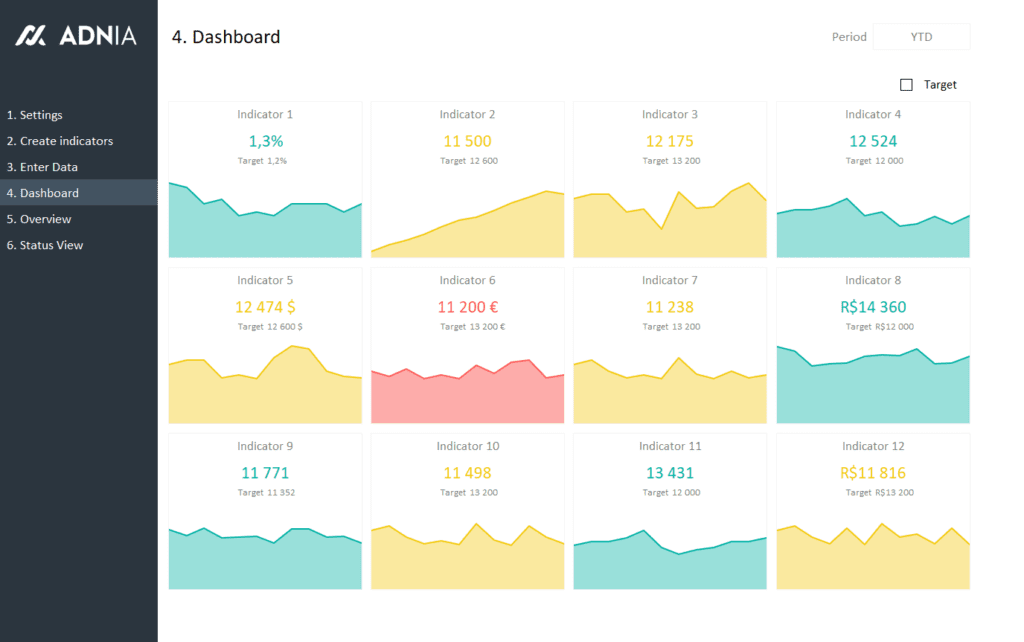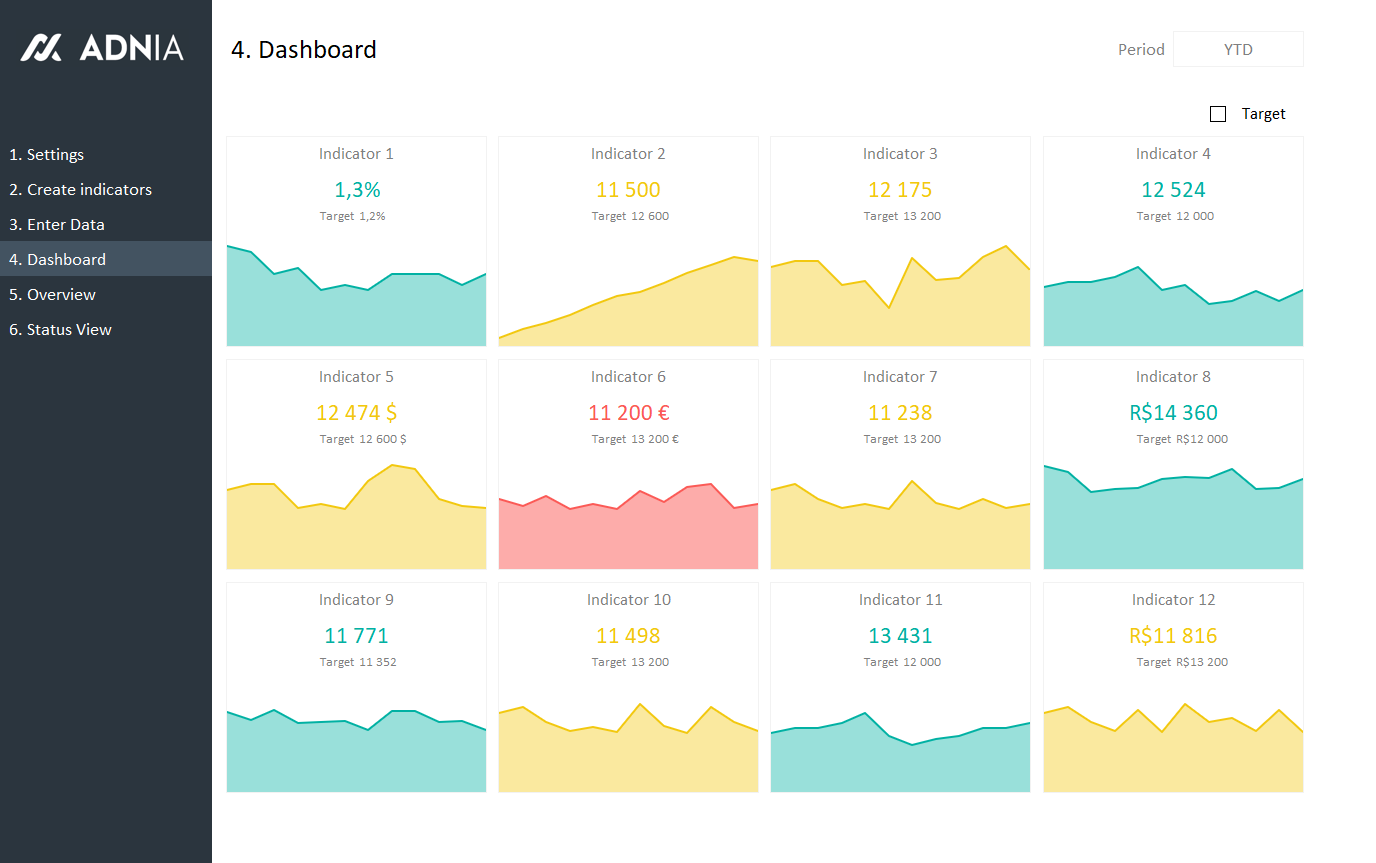 Easily interpretable 3-color graphics stand out in professional presentations and makes reporting more effective.
Other Information
Built for Excel 2010 or later
Windows Only
Licensed for Private Use Only (not for distribution or resale)
The template may NOT be sold, distributed, published to an online gallery, hosted on a website, or placed on any server in a way that makes it available to the general public.
We are here to help! Send us a detailed message outlining the changes you want. We will send you a cost estimate within two business days.
Contact
[email protected]