Under "earnings statements", you will have access to six different reports, including annual, quarterly, and monthly statements, as well as financial indicators, pivot tables that enable you to dig deep into your data, "slicers" to filter the data, and much more.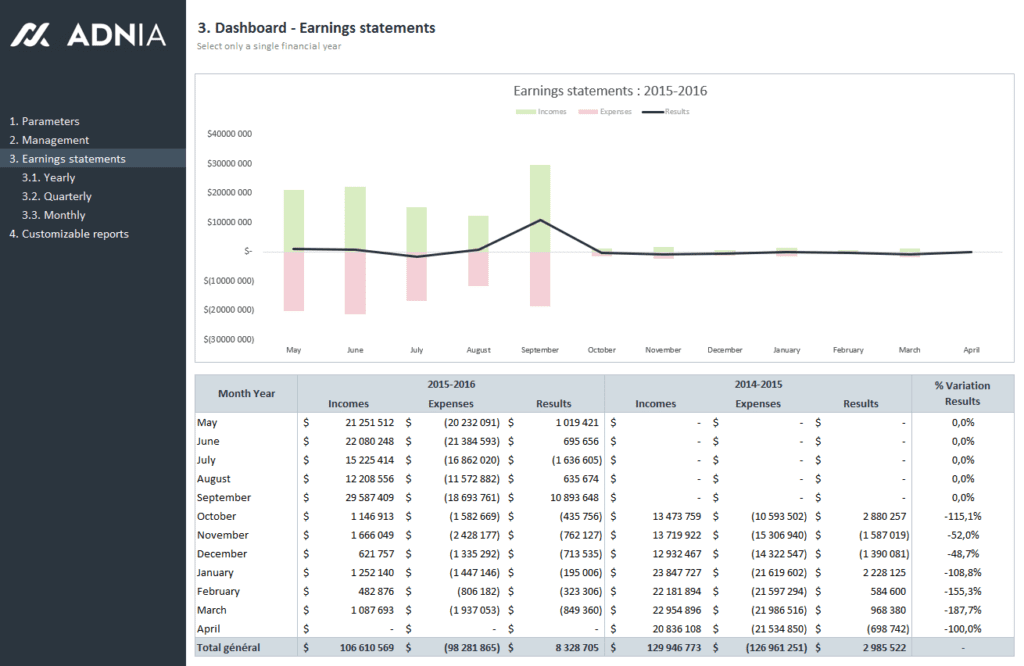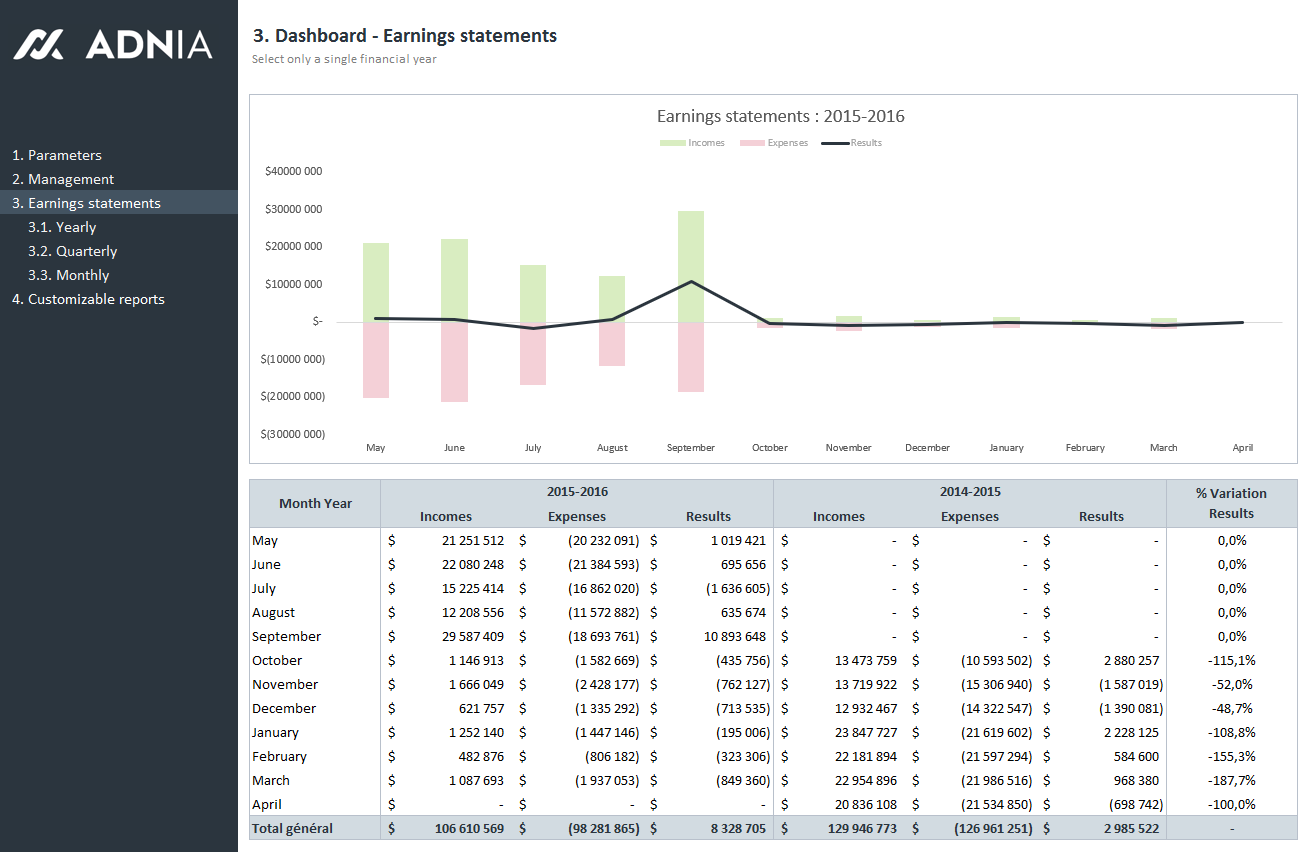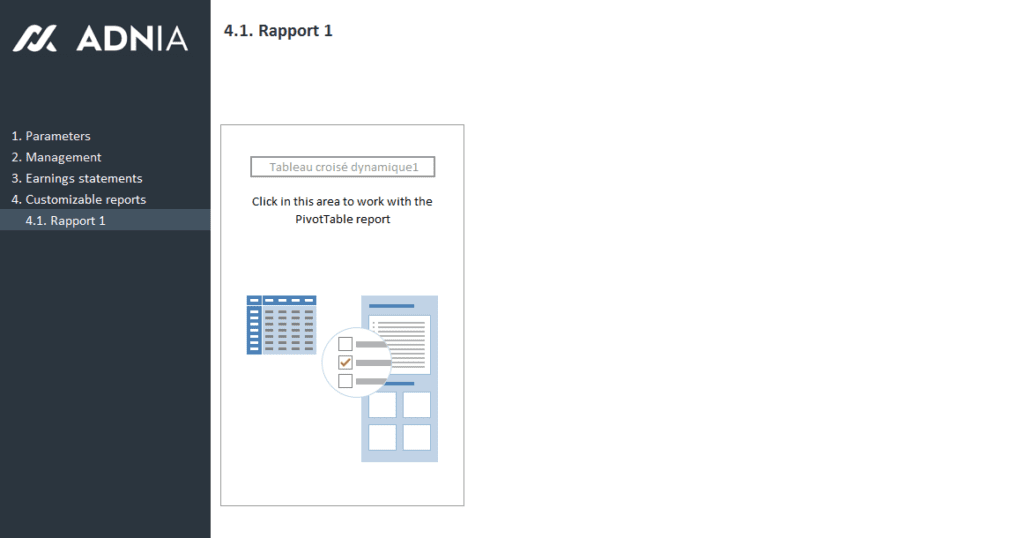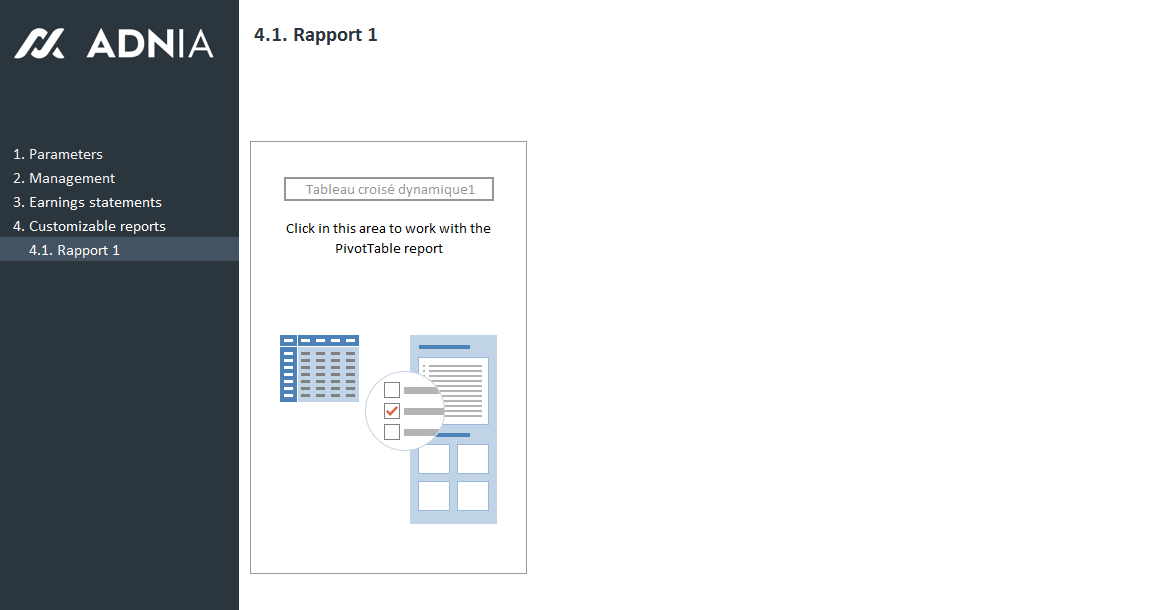 "Customizable reports" enable you to create and save your own reports and analyses, while maintaining the same style from one table to another.
Other Information
– Built for Excel 2013 or later;
– Licensed for Private Use Only (not for distribution or resale).
The template may NOT be sold, distributed, published to an online gallery, hosted on a website, or placed on any server in a way that makes it available to the general public.
Tutorial
Help & Support
[email protected]