Getting inspiration to create impactful dashboards
6. Getting inspiration
You will learn how to create impactful dashboards as you move through this course. Still, you will want to access various sources for inspiration. You have some different options when looking for inspiration.
6.1. Specialized Design Sites
Specialized design sites often feature excellent dashboard examples. Visit various sites to get a better idea of the design elements you want to include in your dashboard design. These websites will provide you with a nice starting point for your dashboard design.
You can visit:
https://colorlib.com/
https://econsultancy.com/
http://www.onextrapixel.com/
https://speckyboy.com/
https://www.klipfolio.com/
https://www.geckoboard.com/
6.2. Google Images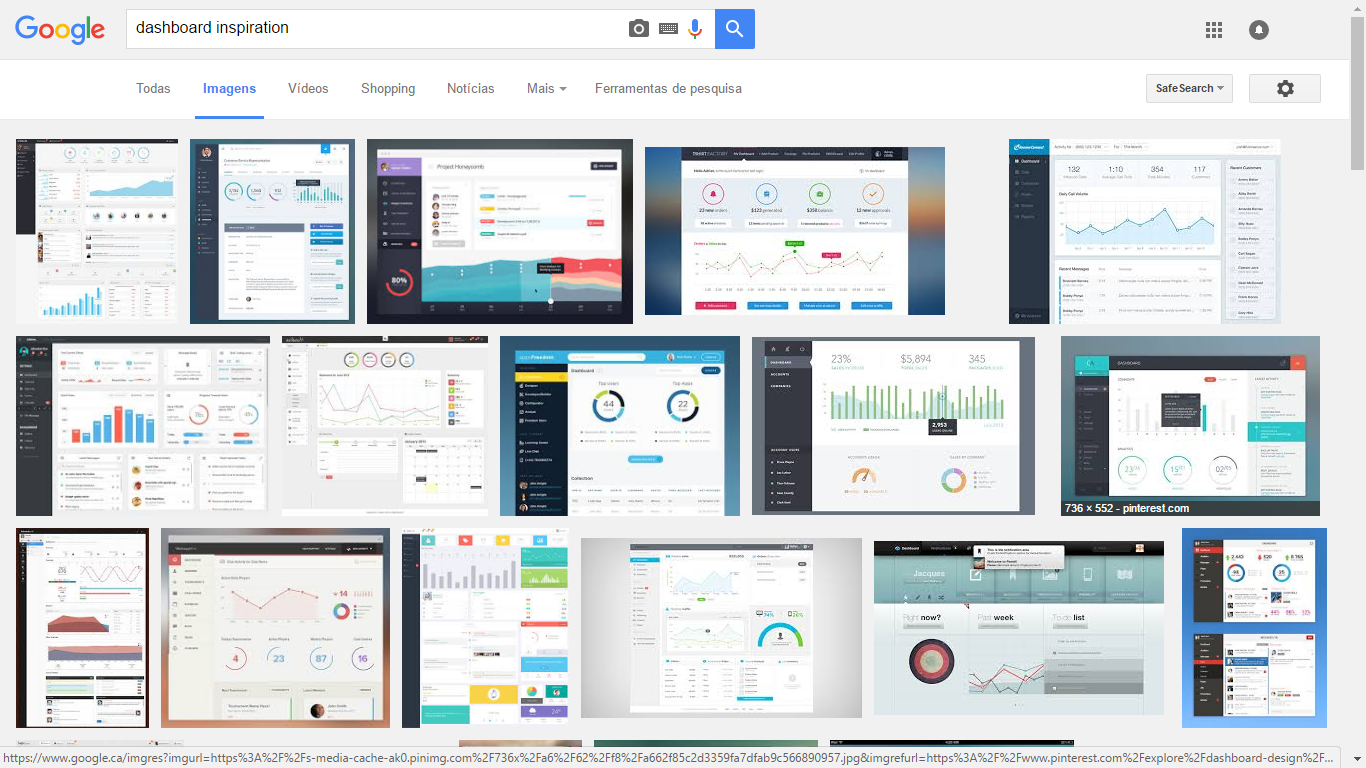 Google Images pulls images from all over the web. Use the search bar to search for generic keywords, such as "dashboard examples" and "dashboard inspiration." You can also look for more targeted examples, like "business financial dashboard" or "sales dashboard examples."
Then, browse through the various dashboards, getting inspiration. You can visit the website that hosts the image, as well. Often, the website will have related images for you to view.
6.3. Pinterest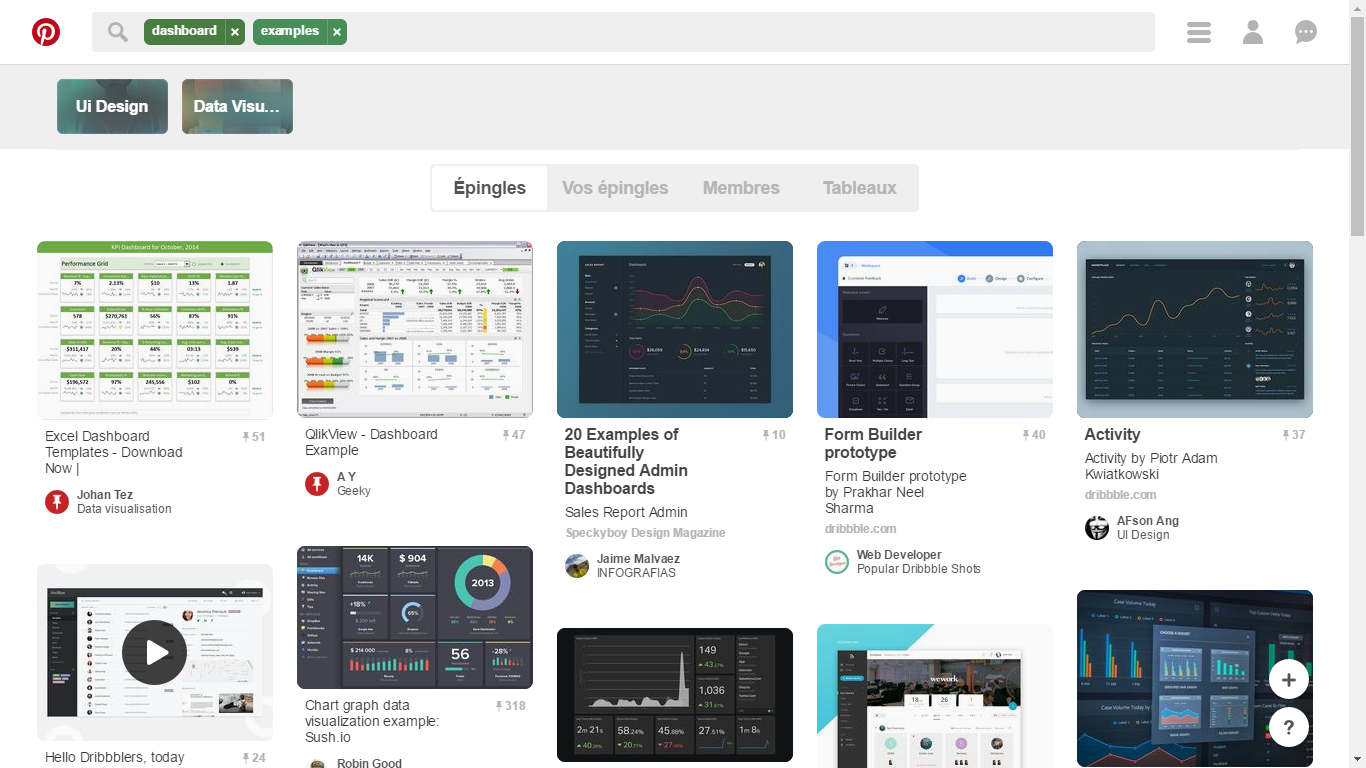 If you have a Pinterest account, you know that the site has thousands upon thousands of images, all pinned to boards. This free social networking site also contains a huge variety of dashboard examples.
Type "dashboard design" into the search bar. Look through the examples to get some inspiration. You can also visit the websites to see more examples.
If you use these three options, you will have all of the inspiration you need. Then, you will be able to design the perfect dashboard.